The Taj Mahal was only more stunning because of the surrounding dirt, pollution and poverty. The Taj plays a cameo role in the movie Slumdog Millionaire, when beggar children steal the sneakers of foreigners who have removed their shoes to enter the dome. I left mine on.
Thousands of tourists, mostly Indian, walked the grounds. Still the Taj appeared imposing and uncrowded. Twenty thousand workers over 17 years hauled materials from all over Asia to build this white memorial to Shah Jahan's favorite wife in 1653.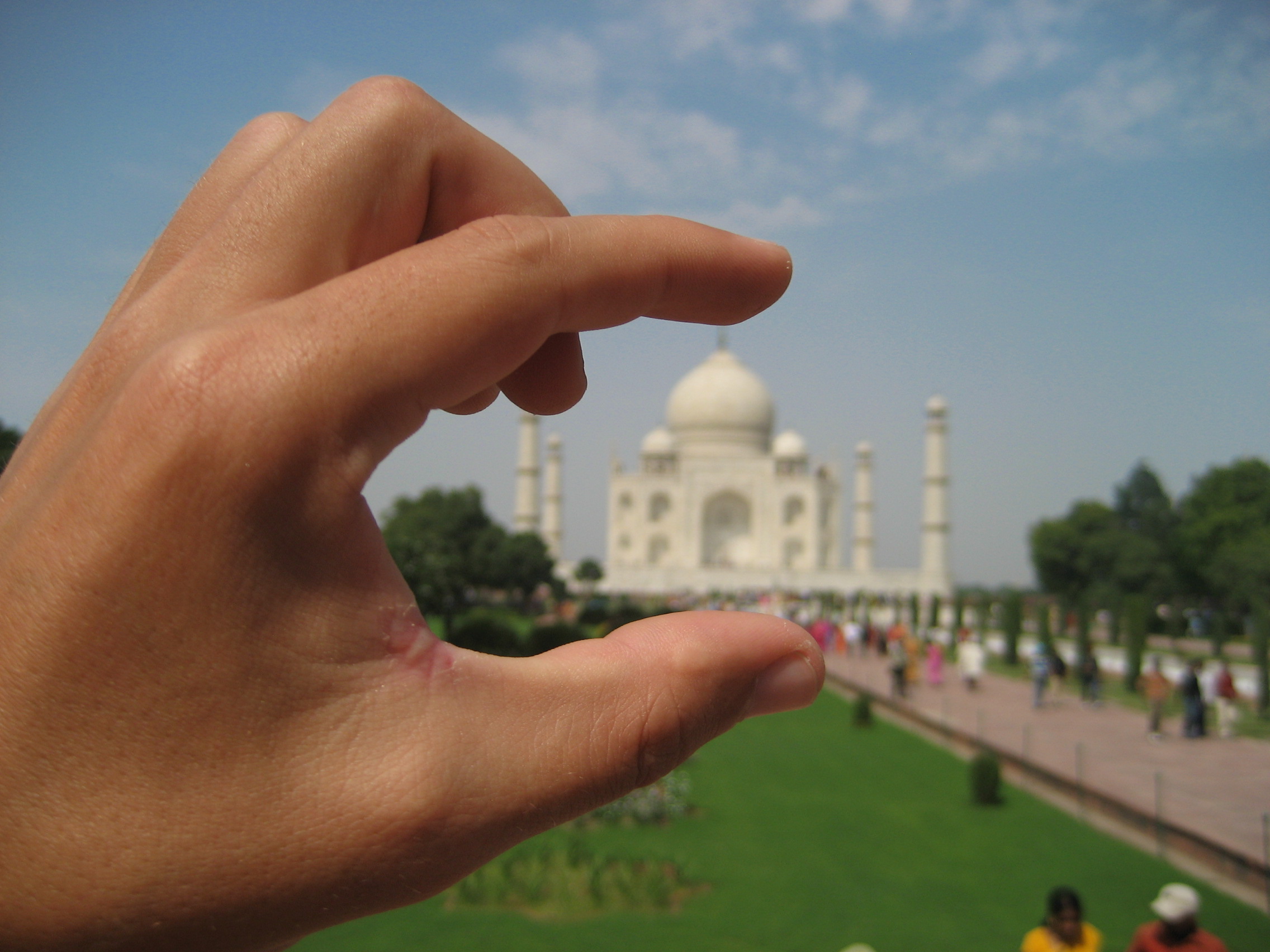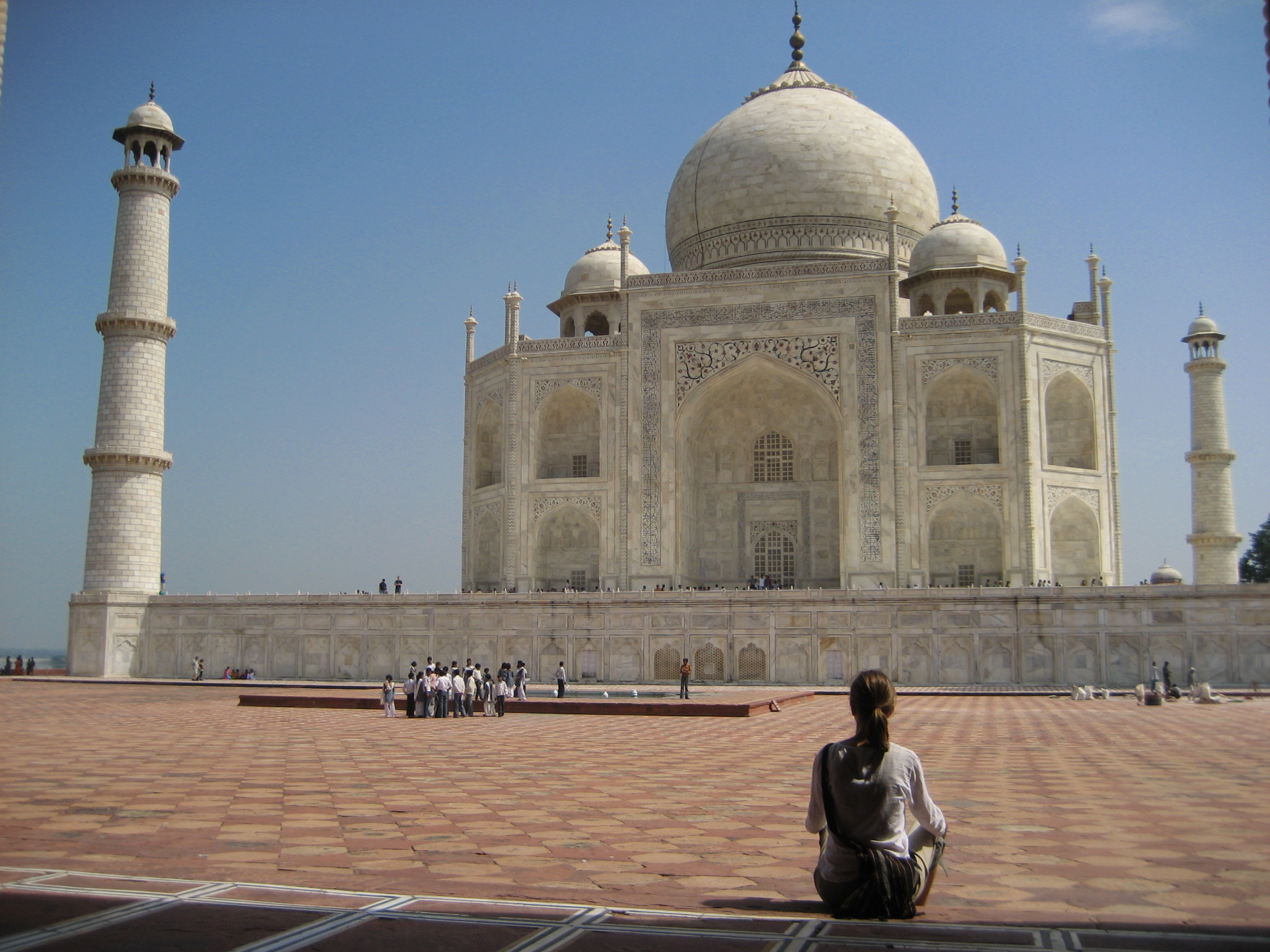 Getting closer, I noticed the marble walls were stained yellow from 300 years of groping hands. Several large screens erected to keep out pigeons and people prevented the sun from lighting the inner walls' floral designs of green, red and yellow gemstones. The outer gardens were laced with weeds and dirt patches, and the ornamental pools were dry, despite water being a fixture of Islamic Mughal architecture. There's so much hype surrounding the Taj Mahal, accepted as the world's most beautiful building, that I couldn't help but be disappointed. Also frustrating, male Indian tourists kept oggling at Claire and bugging us to pose for photos with them.
From Agra we rode north by train to New Delhi. Polluted, crowded, with poor roads and a disappointing National Museum (though supposedly one of the country's best), New Delhi was not the Indian capital I expected. Even impoverished Lhasa, the capital of Tibet, appeared wealthier.
New Delhi's upscale shopping district, Connaught Place, is a circular mall of imperial-design. But aside from a few fancy air-conditioned restaurants and designer stores, cheap shops selling knick-knacks and knock-off labels dominated the area. Almost everywhere else in Delhi, a chaotic chorus of rickshaw and motorbike horns rattled between the narrow streets of peddlers and aggressive hustlers.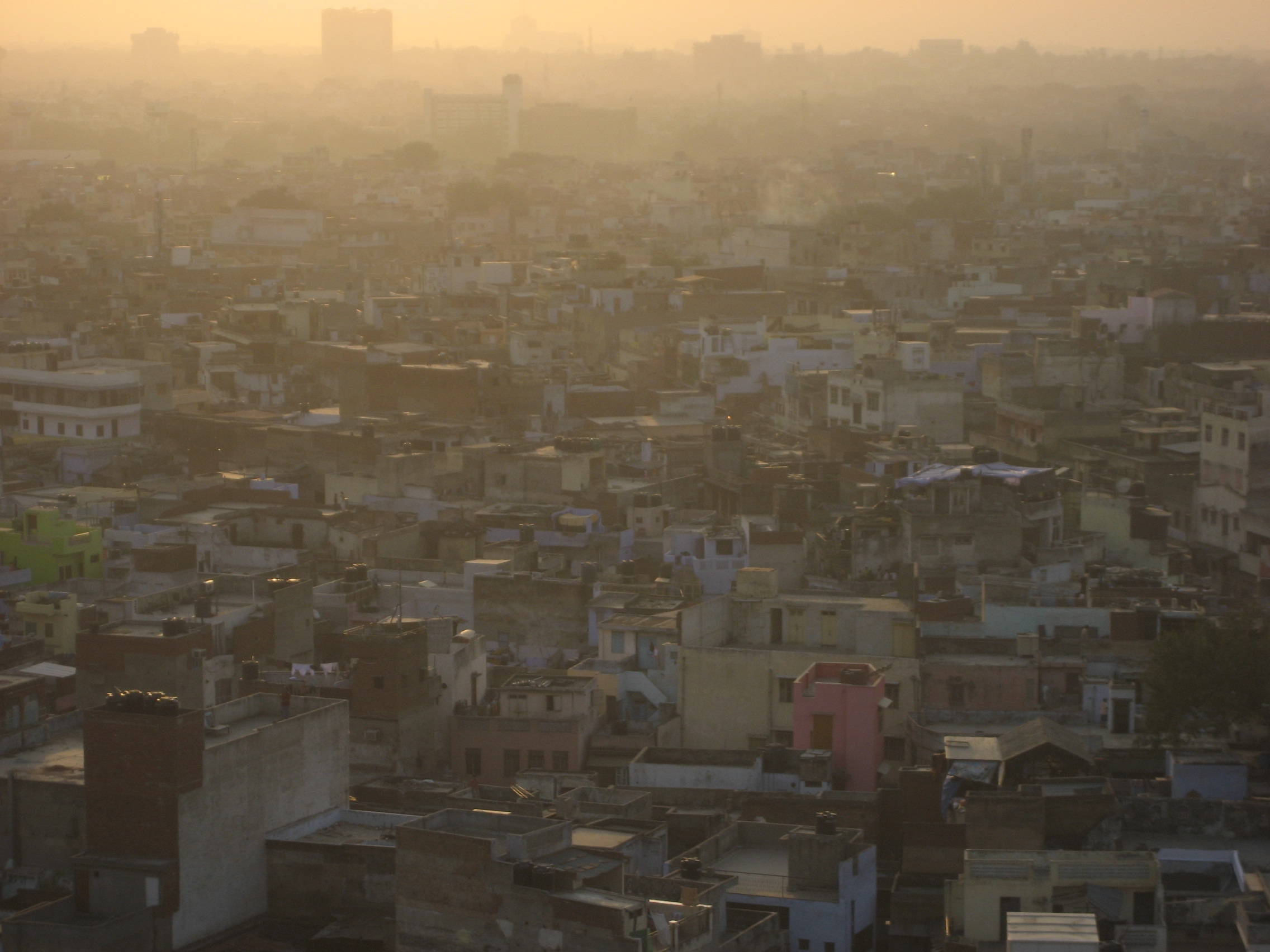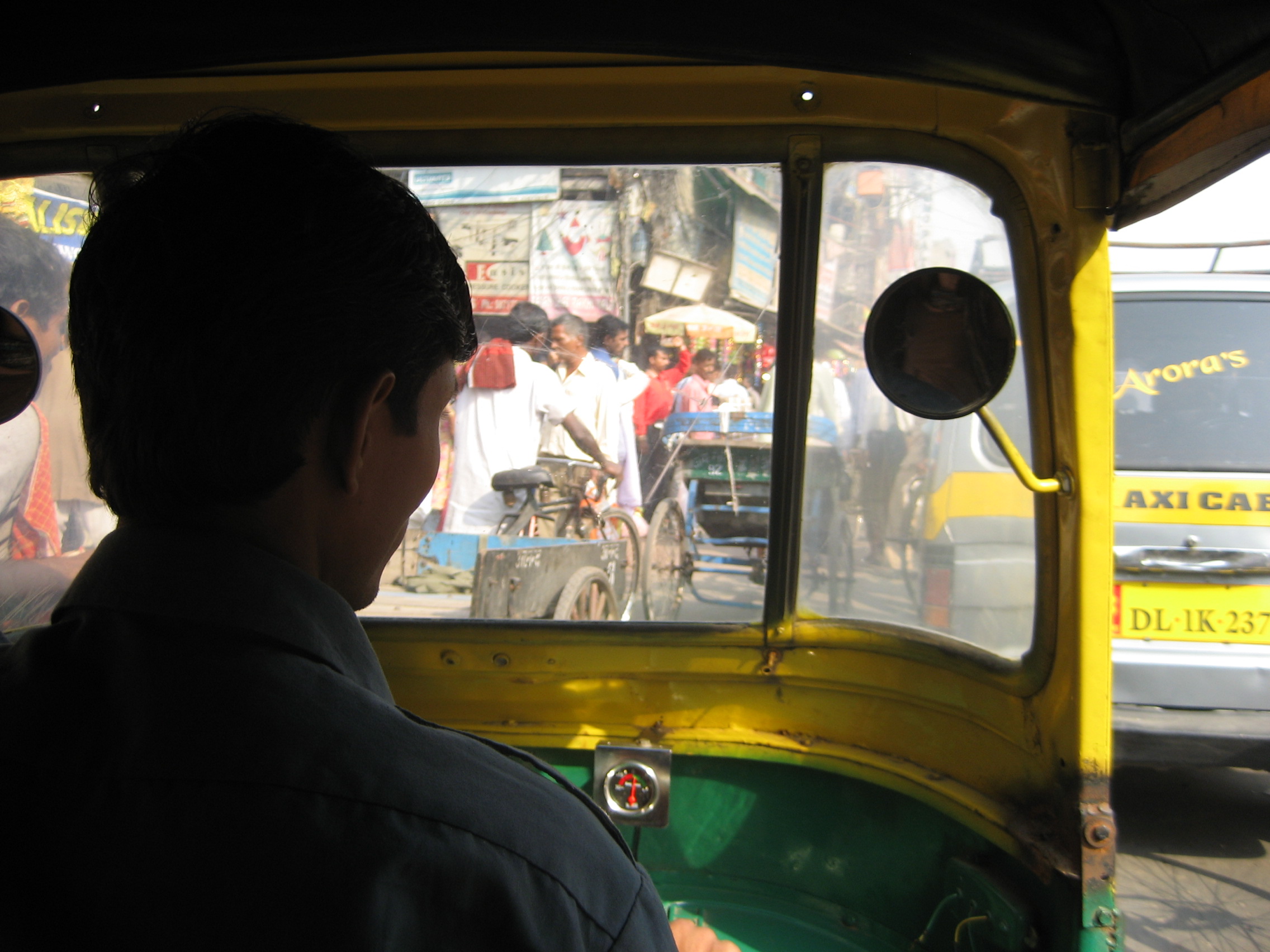 The comedian Dennis Miller rags on India, saying countries that look like the site of a nuclear attack should be spending their time improving their country, not developing nuclear power. Seeing Delhi, capital of one of eight countries with nuclear weapons, I get the joke.
Maybe my impression was tainted because Claire and I were both battling a nasty stomach bacteria, and also because we stayed in the seedy backpacker's district of Paharganj. A thick layer of dust, hustlers and aggressive tour agents hung over the streets, and it seemed the staff at every hotel and restaurant felt they deserved our money.
A more memorable place in Delhi was the somber Ghandi Smriti museum, where Mahatma Ghandi was assassinated. Like many attorneys, Ghandi had his shtick, wearing only home-woven loincloth even when he visited cold and rainy London, but you've got to love this toothless champion of the poor.
At the museum, I followed Ghandi's footsteps to the place where a fellow Hindi Indian shot him at point blank (because Ghandi felt Muslims deserved political representation and equal rights).