In Yunnan province, which borders Burma, Thailand, and Laos, we're staying in a traditional old Chinese home in a quaint old cobblestone town called Lijiang. I've finally become accustomed to everyone constantly hocking loogies, although it irked me at first: these big yellow hawkers all over the place, like dog terds in a city without curbing laws. But now I am embracing the cultural oddity, and I hock loogies too, unashamedly and everywhere, even on Lijiang's beautiful cobblestone streets.
Finally recovered from that bout with swine flu, Claire and I took a bus/taxi out to Jade Dragon Snow Mountain and rode a gondola up about 4,680 meters, 100 meters below the peak of the mountian. That's higher than any peak in the continental US, by the way. We were a bit short of breath in the high elevation, but we skipped the mini oxygen tanks that the Chinese tourists were all grasping. The view was incredible. It was like living in greyscale up there.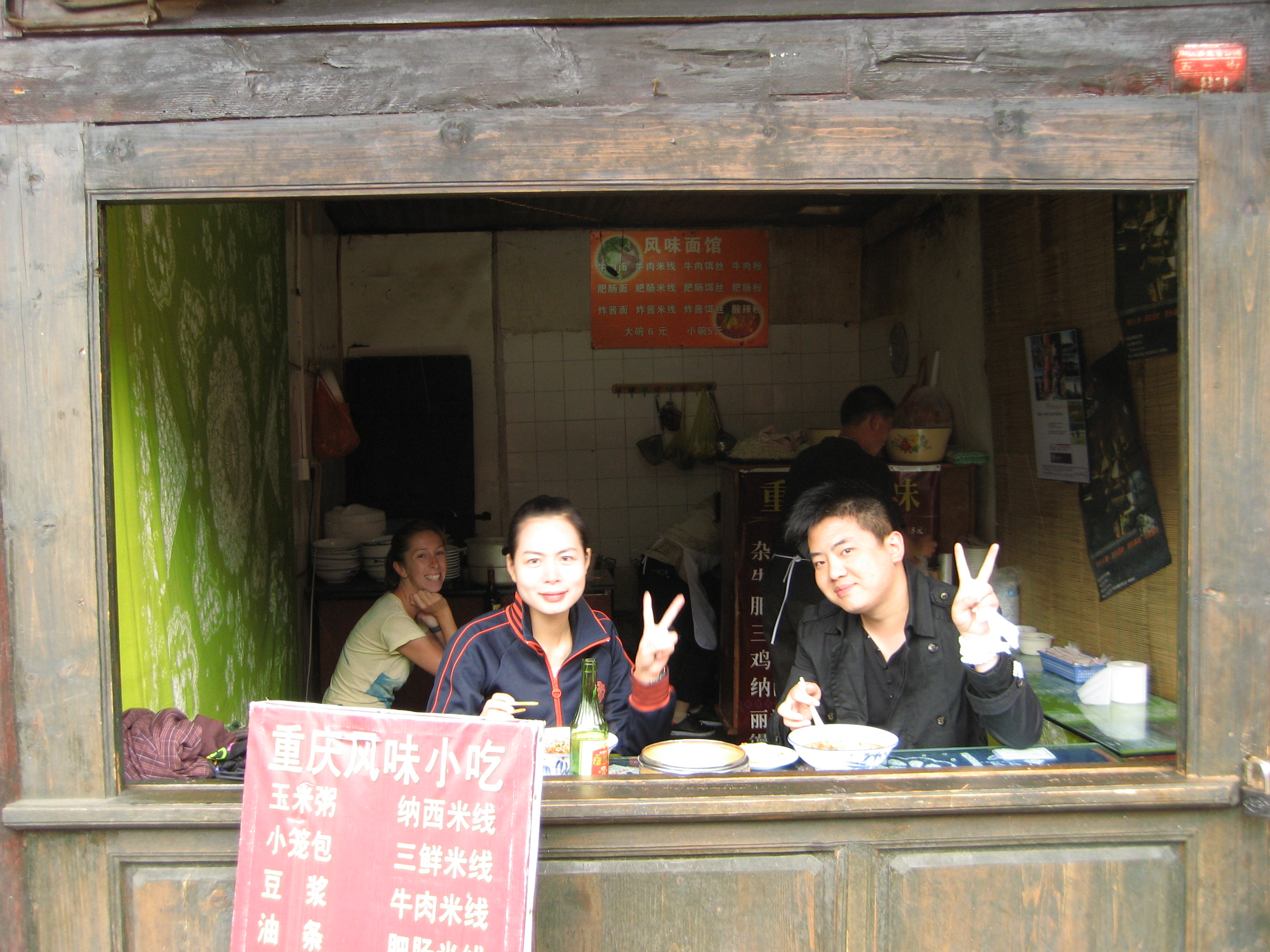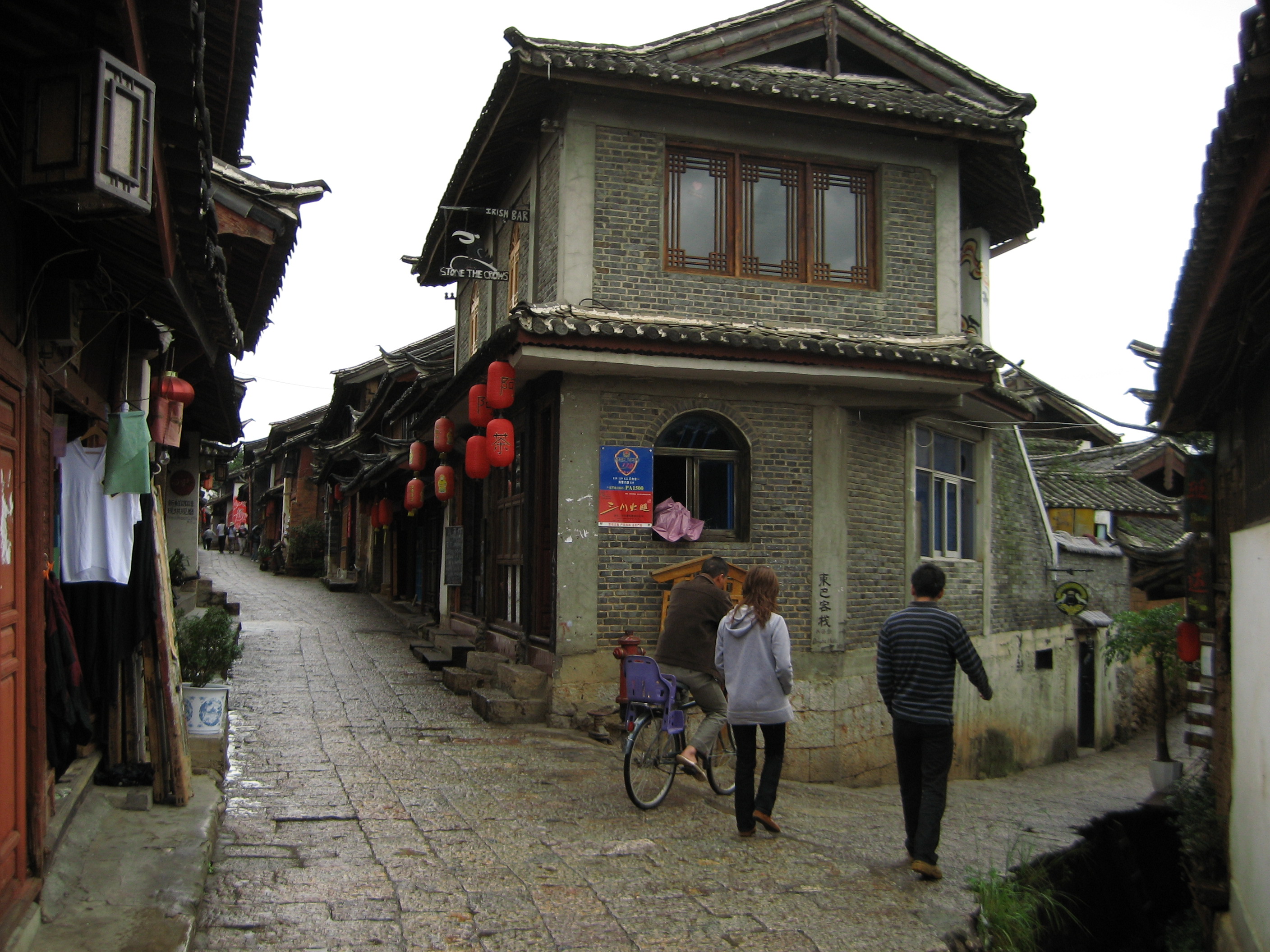 Overall, Yunan is great — better quality dumplings, clean air, historical sites, beautiful scenery — while I found Beijing and Shanghai to be huge, depressing, polluted, crowded, and lacking in edible options.
But there is a major similarity between the two regions: After two weeks traveling in China, I've come to the realization that Chinese people in general can not fathom that some people actually don't speak Chinese. They're kind of like Americans, in that sense. Perhaps this is understandable, as these 1 billion Chinese speak the most widely spoken language on Earth. Yet they just keep talking Chinese to me, a white guy with a confused face, and I keep repeating I don't speak Chinese, in my white guy language.